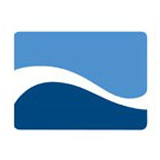 2015 & 2016 – Ucluelet, B.C.
Lewis & Sears is responsible for the overall production of the conference including: sponsorship and auction solicitation, marketing, speaker programming and overall logistics.
The Tourism Vancouver Island Conference and Annual General Meeting is a three-day industry conference for tourism stakeholders of all sectors within the Vancouver Island, Victoria & Gulf Islands region. The purpose of the annual Conference & AGM is to provide the Vancouver Island tourism community a forum to learn, network and share industry information and resources. Each year the Conference is held in a different location so that different communities are given an opportunity to shine for an audience over 150 influential tourism stakeholders.